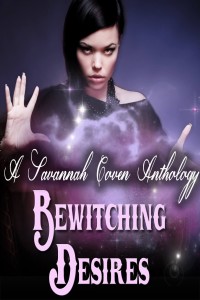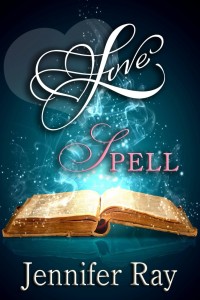 Bewitching desires anthology
Twelve Paranormal Stories of Love, Hate, and Desire. Bewitching Desires, The Savannah Coven Anthology, is packed full of Witches, Warlocks, Werewolves, Ghosts, and even a Reaper. All based around the great holiday of Samhain – or, as mere humans call it, Halloween. The witches of the Savannah coven are all preparing themselves for their favorite holiday, but on the night when humans and spirits collide, nothing ever goes as planned.
Journey with an angel across the country, with a reaper chasing a soul hiding in someone else's body, to a haunted hotel, with a reluctant supreme witch who'd rather give her powers to someone else, not to mention eight other wild and intriguing encounters.
Twelve interwoven tales from bestselling and up and coming authors will have you wishing Samhain came more than once a year…
Love Spell
(Part of the Bewitching Desires Anthology)
Keira Weathersby loves to help people with the matters of the heart and the body as a witch and pharmacist. But when her childhood rival demands her help, Keira will have to use her craft on the one man she can't get out of her mind or heart.
Wade Hadley's girlfriend enjoys leaving hints that she wants to get engaged. The only problem is, he doesn't want to get married right now, especially when he's unsure of his feelings.
When Keira messes up a love spell and Wade professes his love for her, she must figure out how to undo her spell, even if that means Wade will run back to his dreadful girlfriend.
Unwrapping Love
Twenty-one of today's freshest romance authors have come together to bring you their sweetest, and in some cases, steamiest, holiday happily-ever-afters.
Unwrap love and lose yourself in the Writing Wenches Holiday Anthology.
Declan's Special
(Part of the Unwrapping Love Anthology)
Content with her lonely lifestyle, Evie Barnes, a local bakery owner, puts her professional life first and her love life last. Burned by love before, Evie has no desire for a womanizer.
Declan O'Connor, a playboy with charm, business success, and an Irish accent, has gorgeous women lining up to have a weekend fling with him. But when he's ready to try something more, Evie is the one who invades his thoughts.
Can Declan convince Evie he's in it for the long haul? Can Evie ignore the notches in his headboard and get past his womanizing ways? Sometimes love is worth a chance.