EVE 'N' STEVEN
By Suzie Jay
Can Steven fix Eve's crumbling house and her broken heart?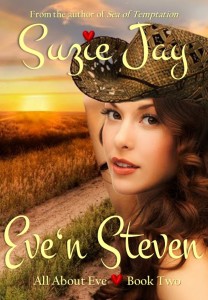 Eve Taylor decides it's time to move on from the past. After all, she has a wonderful boyfriend, who came with two great children. She has a fantastic career, and has achieved all her personal goals and dreams.
To cut all ties to the past, she must return to the small rural town where she grew up, to sell her parents farm – a job she's been putting off for a long time. She has no desire to go there, not when her boyfriend Grayson is spending time with the world's most gorgeous movie star.
Then, there's Steven. Everyone says they were destined to be together, but Eve didn't love him that way. She's been avoiding him and his feelings for her for years. But when Grayson unexpectedly dumps her over the phone, Eve reconsiders. Could Steven really be her destiny? Can he fix her parents crumbling farm, and mend Eve's broken heart too?
ABOUT SUZIE JAY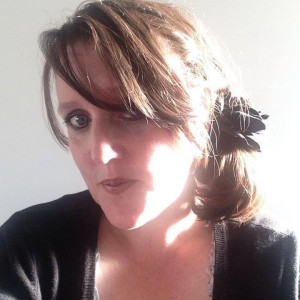 Suzie Jay is a mum of 6 who lives in Adelaide, Australia with her husband and children. She has a Diploma in Child Psychology and owned her own baking and cake decorating business. She is also a school teacher, but escaped and now intends on torturing the world by sharing what's inside her head.
Twitter:   https://twitter.com/zeeyone3
Facebook: https://www.facebook.com/suziejayauthor/
Website: http://suziejay.wix.com/author
Amazon: http://www.amazon.com/Suzie-Jay/e/B00PAUED26/
Pricing:
ebook: $2.99